Spyros Stathopoulos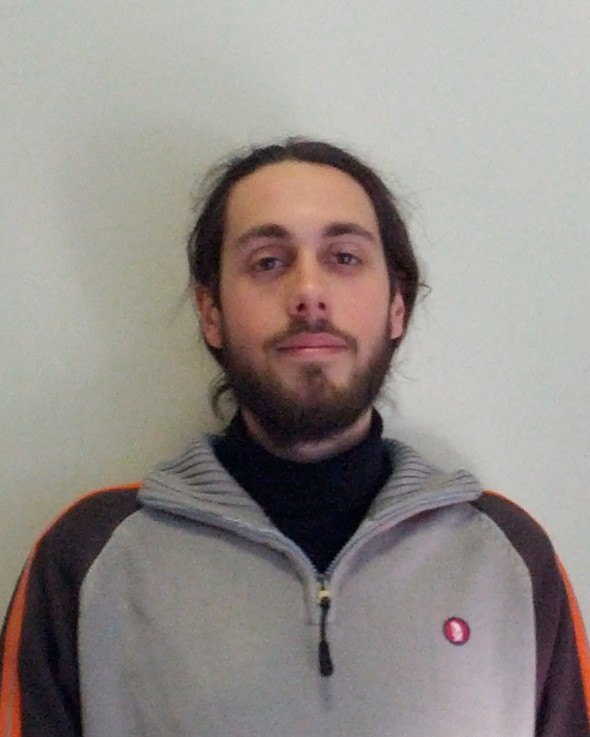 Information
| | |
| --- | --- |
| Position | Post doctoral collaborator |
| Office | |
| Telephone | |
| Fax | |
| Email | spystath@mail.ntua.gr |
Bio
Spyros Stathopoulos was born in Athens in 1987. He obtained his Applied Physics diploma in 2009 and his MSc in Microelectronics and Nanotechnology in 2011, both from the National Technical University of Athens. In 2015 he received his PhD from the same institution for his work on the effects of infrared laser annealing in the electrical characteristics of silicon and germanium.
Scientific interests
Modelling and applications of CW infrared laser radiation for the thermal treatment and electrical activation of semiconductors and devices.
Synthesis and applications of nanoparticles and thin films in the realization of novel devices.
Electron Beam lithography and applications.
Selected publications
"Millisecond non-melt laser annealing of phosphorus implanted germanium: Influence of nitrogen co-doping"

,

Journal of Applied Physics

vol.

118

(13)

, pp.

135710

,

2015

, doi:10.1063/1.4932600
,

"CO₂ laser annealing for USJ formation in Silicon. Comparison of simulation and experiments"

,

IEEE Transactions on Electron Devices

vol.

61

(3)

, pp.

696-701

,

2014

, doi:10.1109/TED.2014.2299311
,

"Experiments and Simulation of Boron implanted and annealed Silicon using CO₂ laser"

presented at:

E-MRS Spring Meeting, Symp. K, Strasbourg, France

,

May 25-31

,

2013

,

"Chemical sensing based on double layer PHEMA polymer and platinum nanoparticle films"

,

Sensors and Actuators B: Chemical

vol.

175

, pp.

85-91

,

2012

, doi:10.1016/j.snb.2011.12.058
,

"PHEMA functionalization of gold nanoparticles for vapor sensing: chemi-resistance, chemi-capacitance and chemi-impedance"

,

Sensors and Actuators B: Chemical

vol.

170

, pp.

129-136

,

2011

, doi:10.1016/j.snb.2011.03.001
,