Panagiotis Bousoulas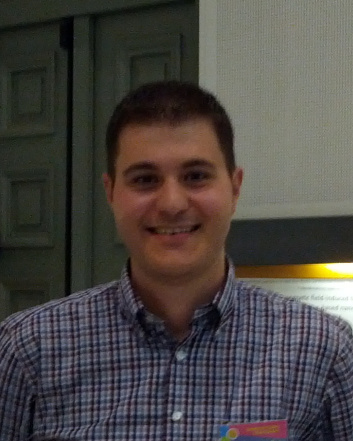 Information
| | |
| --- | --- |
| Position | Post-doctoral researcher |
| Office | 116 |
| Telephone | +30 210 772 1679 |
| Fax | |
| Email | panbous@mail.ntua.gr |
Bio
Bousoulas Panagiotis received the B.Sc. and M.Sc. degrees in Applied Physics and Microsystems and Nanotechnology, both from the National Technical University of Athens (NTUA), in 2010 and 2012, respectively. In 2016 he received his PhD from Department of Physics, NTUA for his work on resistive memories and applications.
Presently he is a post-doctoral researcher at the Department of Physics, NTUA as a member of the "National Infrastructure for Nanontechnology, Advanced Materials and Micro-Nano Electronics" project funded by the Operational Programme "Competitiveness, Entrepreneurship and Innovation" (EPANEK - NSRF 2014-2020).
Scientific interests
His current research interests include the characterization and modeling of electrical and physical properties in resistive switching and flash memories. He is also interested in the influence of radiation on non-volatile memory cells as well as the usage of nanoparticles in novel devices.